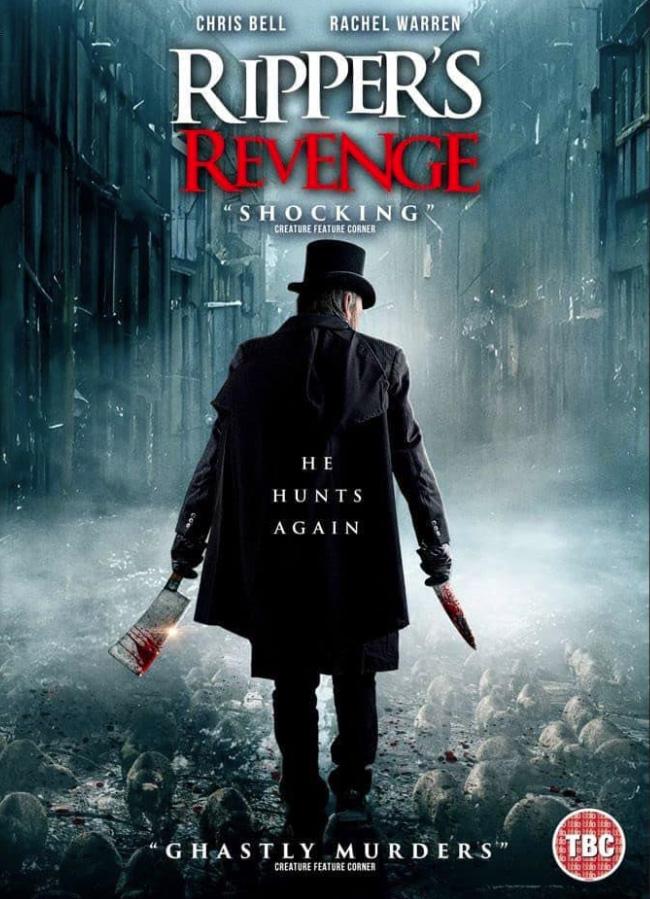 It's great to see UK indie films pushing the quality bar higher constantly. This is a sequel to the prior film 'Ripper Untold' starring up and coming British actor Chris Bell (best known for his numerous smaller roles in TV shows such as Eastenders, Friday Night Dinner etc) as the newspaper reporter 'Stubbs', who earnt good money reporting on the infamous Jack The Ripper in the prior film. For 'Rippers Revenge' he is joined by his co-star, Rachel Warren another UK rising talent (Rise of the foot soldier, The Last Heist, and more).
The overall film is well done technically, and while locations and sets are limited compared to Hollywood budgets, this is a well shot, well lit, and competently directed and edited film. It would not be out of place on a UK TV channel in terms of quality. I particularly liked the sepia style opening intro which set the tone of the film well. If I had one minor criticism of the whole film, whilst understanding why done, I felt at times the background music while dialogue was being spoken was sometimes intrusive at some points.
The acting of Bell is clearly in my opinion his best work to date, with a real chance to shine as lead. Likewise Warren has once again shown her growing status as a leading lady with a fiery performance. The acting chemistry between these two leads was also clear to see, and makes this a must see indie UK film to see and learn from, as a great 'how to on a budget' for newer indie film producers and actors. Kudos also to the supporting cast, and a clever ending which I wont give away. All in all, an enjoyable hour and a half.
Available to purchase from retailers on DVD and watch on streaming sites.